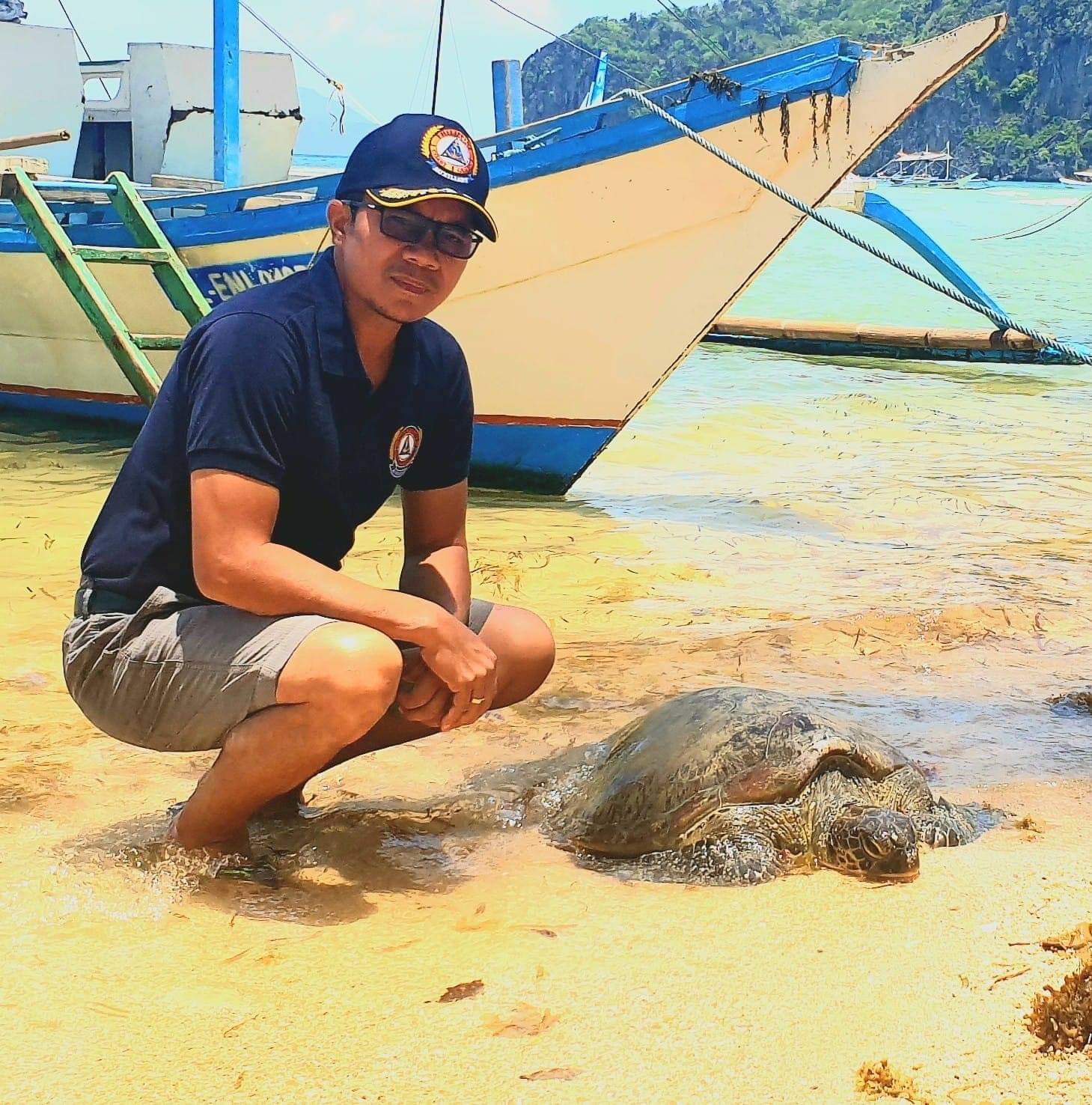 A female green sea turtle was rescued by Isla Echague Staff after washing up on the shore of Isla Echague Beach cove just last April 2021.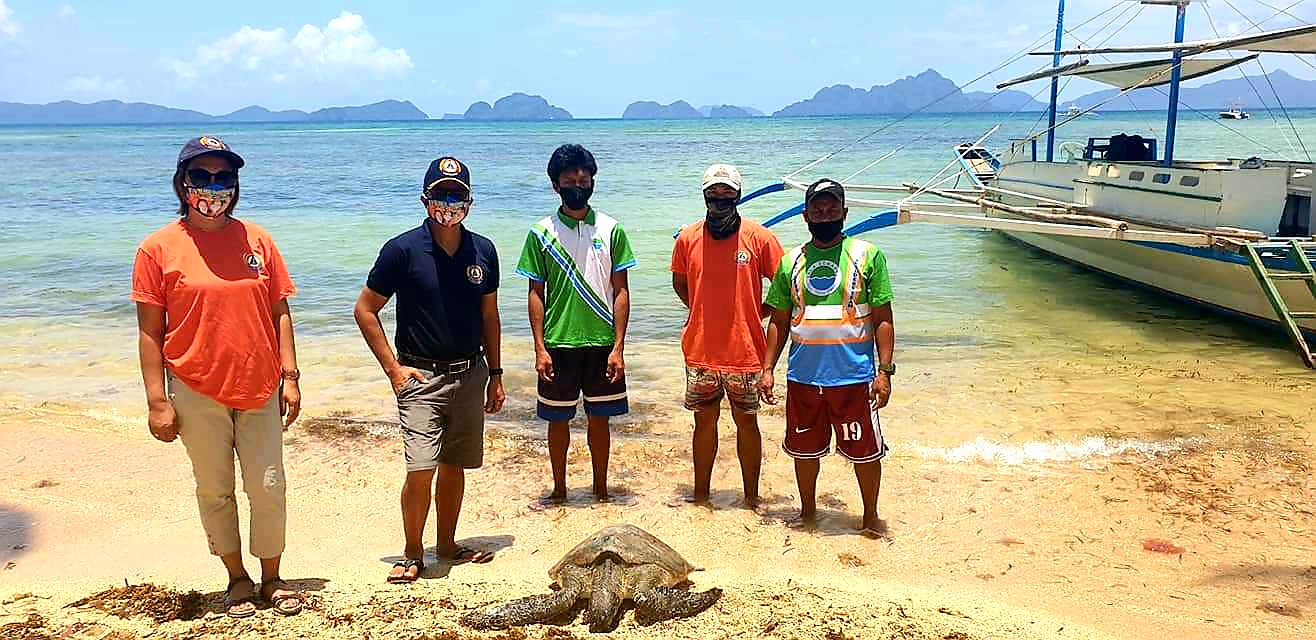 The green sea turtle, also known as Chelonia mydas, was turned over by Captain Leonides Echague of Philippine Coast Guard Auxiliary-El Nido to the Palawan Council for Sustainable Development Staff (PCSDS) District Management Division (DMD)-El Nido. According to DMD's initial assessment, the endangered reptile had possibly ingested marine debris such as plastic bags and lost its buoyancy or ability to float. The strong wind from the Pacific had also contributed to its fate. PCSDS extended its appreciation to Isla Echague and PCGA for initiating the rescue and called them for assistance. 
It also reminded everyone to immediately report to them through hotline numbers 0935-116-2336 and 0948-937-2200 if they happen to find any wildlife creature within their vicinity.