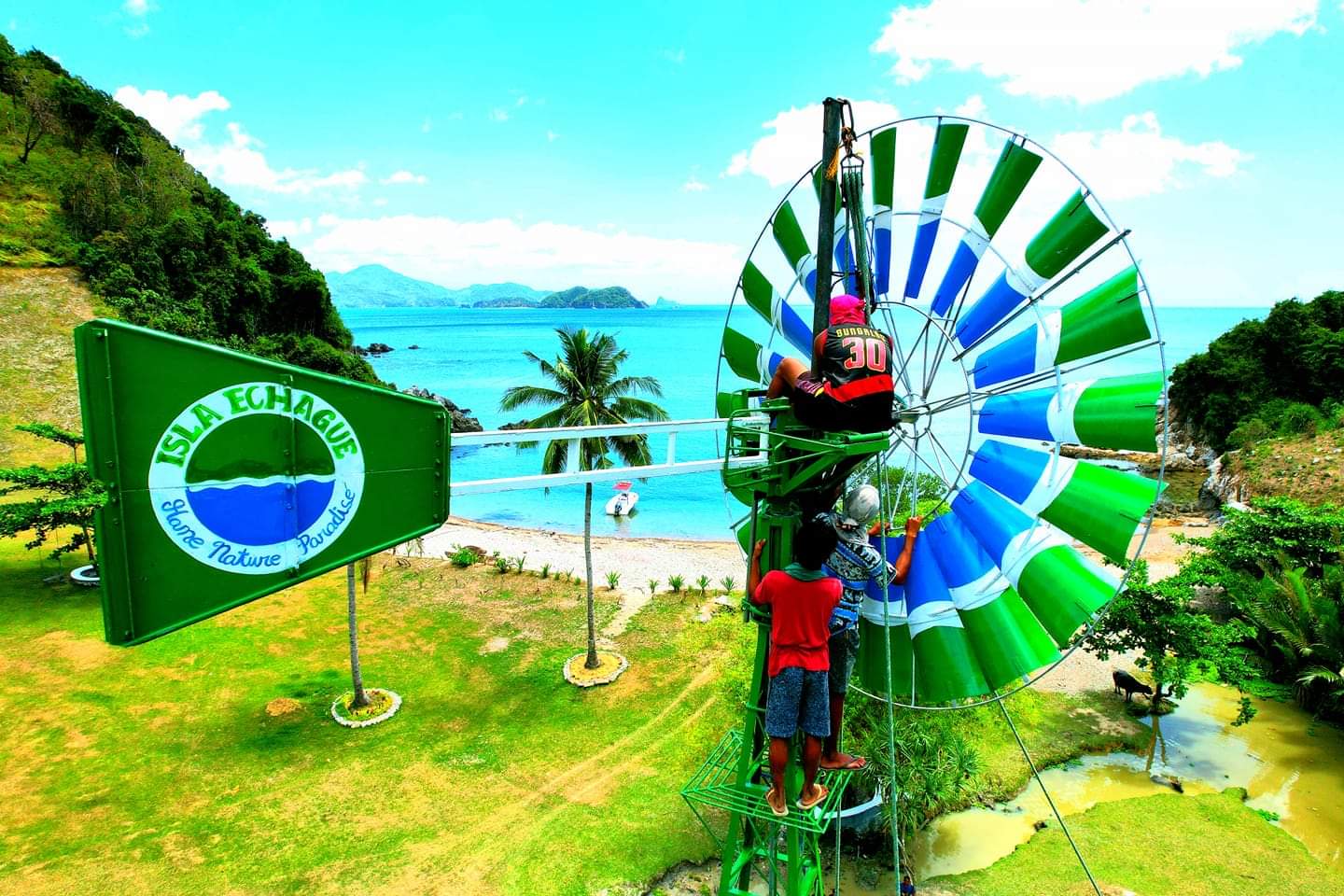 Isla Echague has opened up its property to renewable energy after building its windmill as part of its sustainability initiative. 
Engineer Onie Echague, owner and operator of Isla Echague, initiated the idea and extended his effort to materialize the plan which was also a part of his thesis way back in college when he was still an Agricultural Engineering student of Western Philippine University (WPU) in Aborlan, Palawan.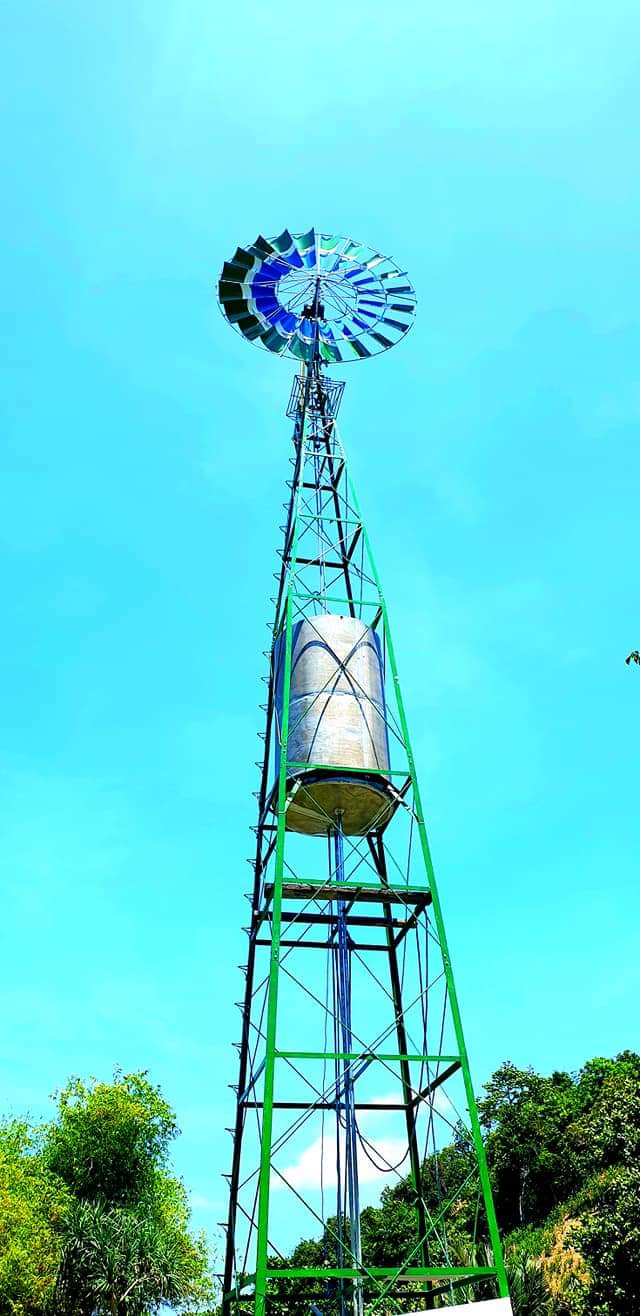 "Magiting", the windmill was named after Bataan day or Araw ng Kagitingan the same day it arrived in Isla Echague. It is now smoothly running and supplying free water to plants and animals in the area. Its tank has 2,000-liter capacity, more than enough to support the needs of Isla Echague, especially during the summer season.